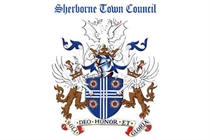 I am truly delighted to say that Huff and Puff Construction will be in Sherborne this summer helping the local community build their own straw bale community building!
I can't give too much away at the moment as the official launch is just about to happen, however suffice to say this project has been a long time in the planning and it's hugely exciting to finally be getting underway!  For the meantime I am referring to this project as the 'Sherborne Big Build', with a nod to the BBC DIY SOS bunch.
As soon as I can post more details I will do so here, and you can expect regular blog updates and updates on Facebook etc. showing our progress.
Please do a little sun dance for us!